B-Boys
Shigekix (JPN)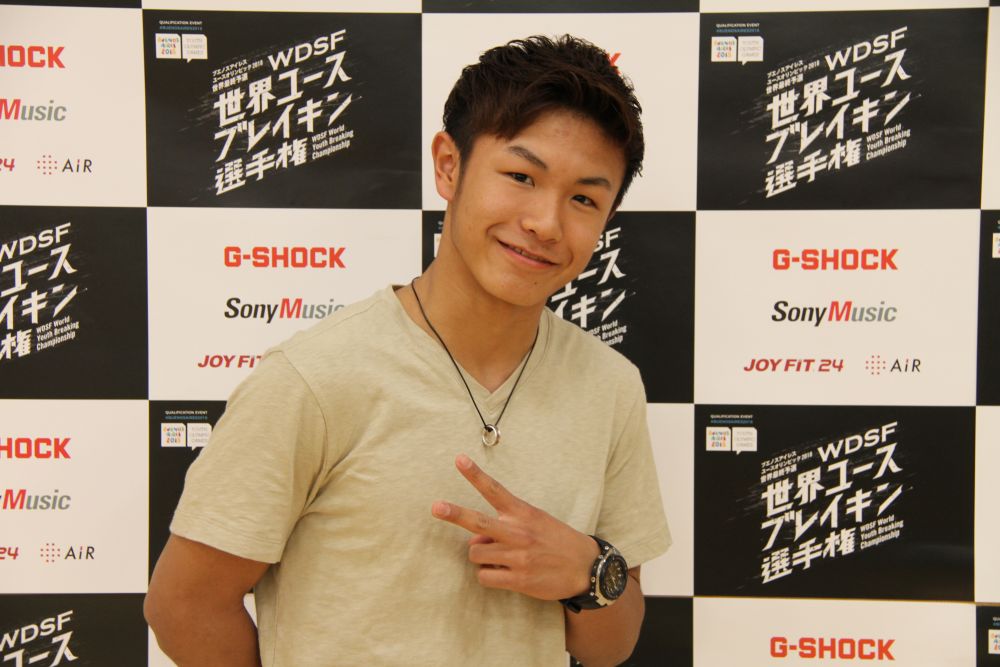 The Osaka native booked his ticket to the Youth Olympic Games by winning the WDSF World Youth Breaking Championship this May in Kawasaki. A member of the K.A.K.B. and BBoy World Asia crews, Shigekix has been strutting his stuff since he was 7 years old.
In 2017, Shigekix at age 15 was the youngest dancer ever invited to the Red Bull BC One, where he reached the semifinals. A star clearly on the rise, Shigekix was also the subject of a recent Olympic Channel short.
Bumblebee (RUS)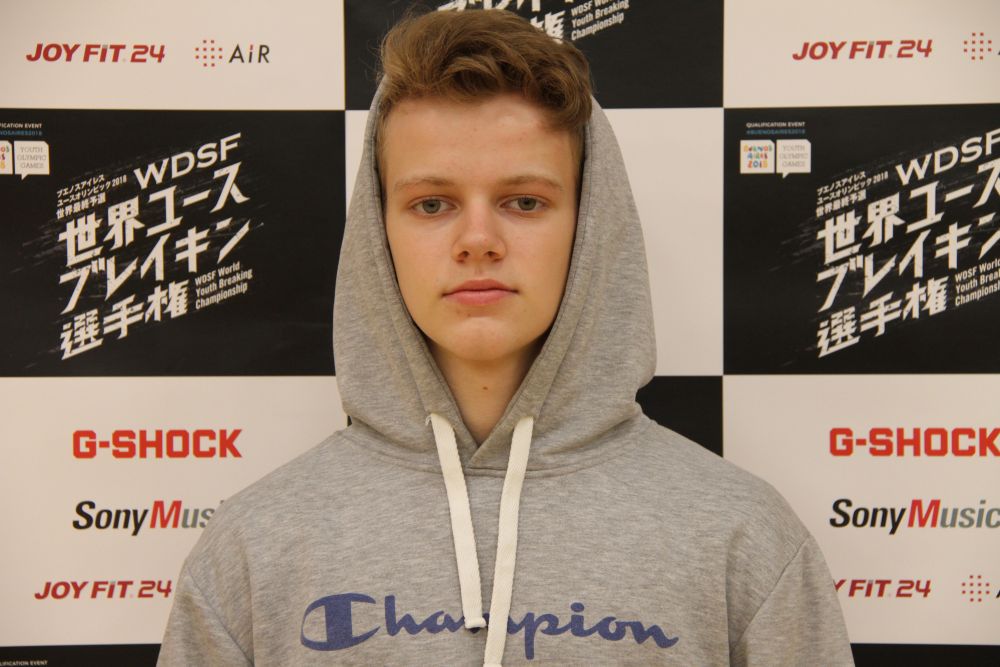 Bumblebee is one of the shooting stars on the international breaking scene. In 2017, together with b-boys Robin and Alkolil, he made it to the final of the 3vs3 battle at the Silverback Open in Philadelphia. He followed that up with a second-place finish in Kawasaki to earn his spot at the Buenos Aires 2018 Youth Olympic Games.
The 18-year-old member of the OutStanding Crew finds inspiration in rap, acting, martial arts, music and other dance styles. He is also interested in the training methods of other successful athletes and tries to incorporate new ideas into his own style.
Bad Matty (ITA)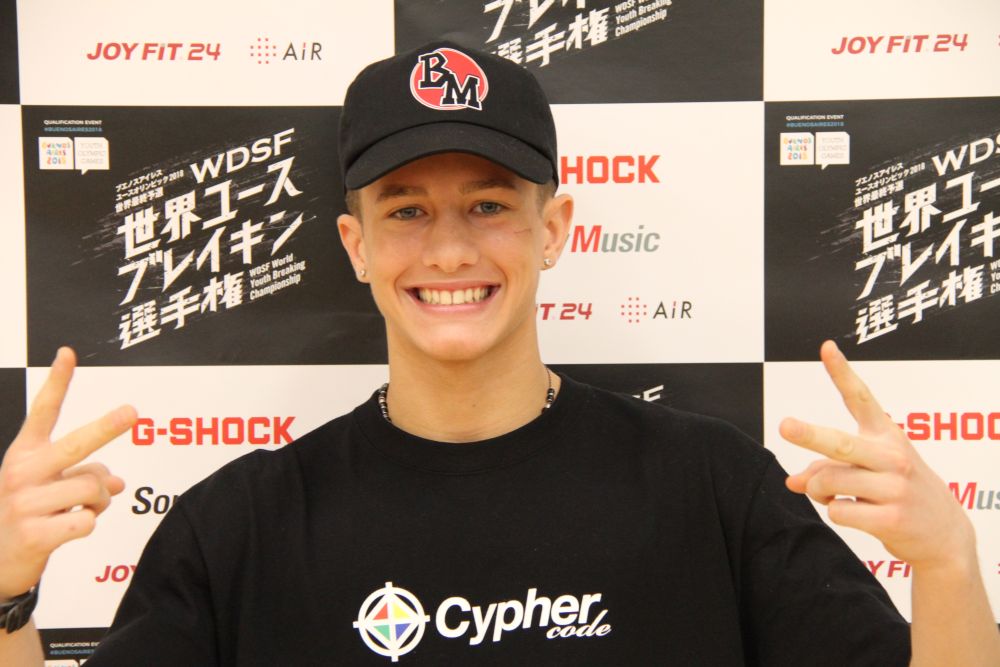 Although he has only been dancing for five years, Bad Matty has an impressive number of battles already under his belt. In addition to making the quarterfinals of the Red Bull BC One Italy Cypher this year, the Italian b-boy booked his ticket to Buenos Aires with a third-place finish at the Kawasaki qualifiers.
As a pupil of Giuseppe Di Mauro, aka Kacyo, Bad Matty counts toprock, footwork and freezes among his impressive arsenal of moves, which he delivers in a dynamic yet easygoing style.
X-Rain (CHN)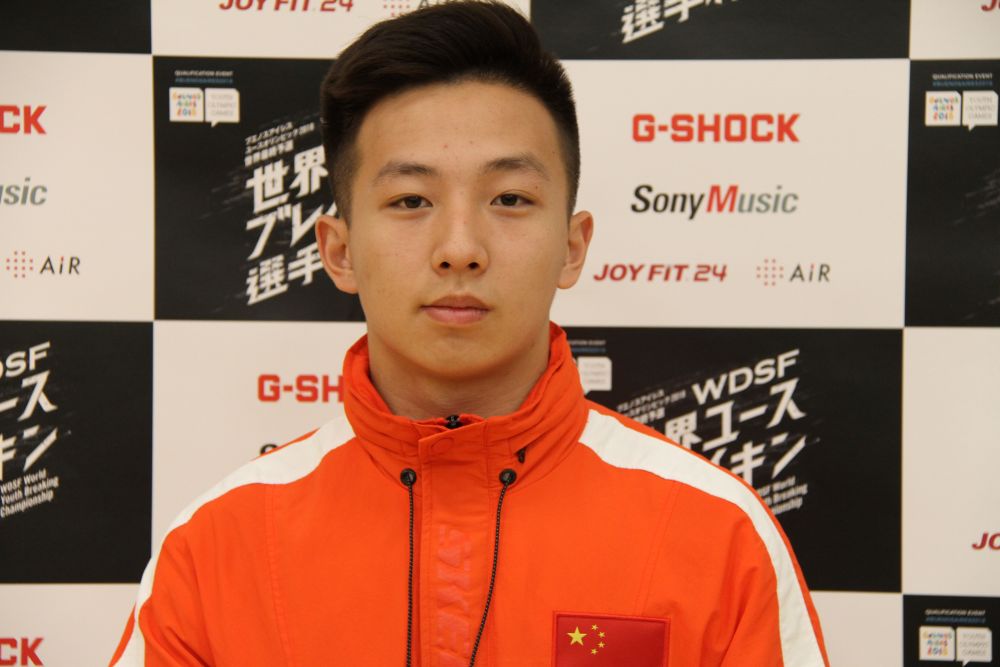 Not a lot is yet know about 18-year-old X-Rain from Jinzhou, China. But that could all be about to change if he betters his 4th-place finish in Kawasaki and wins a medal at the Buenos Aires 2018 Youth Olympic Games. Stay tuned!
Axel (POL)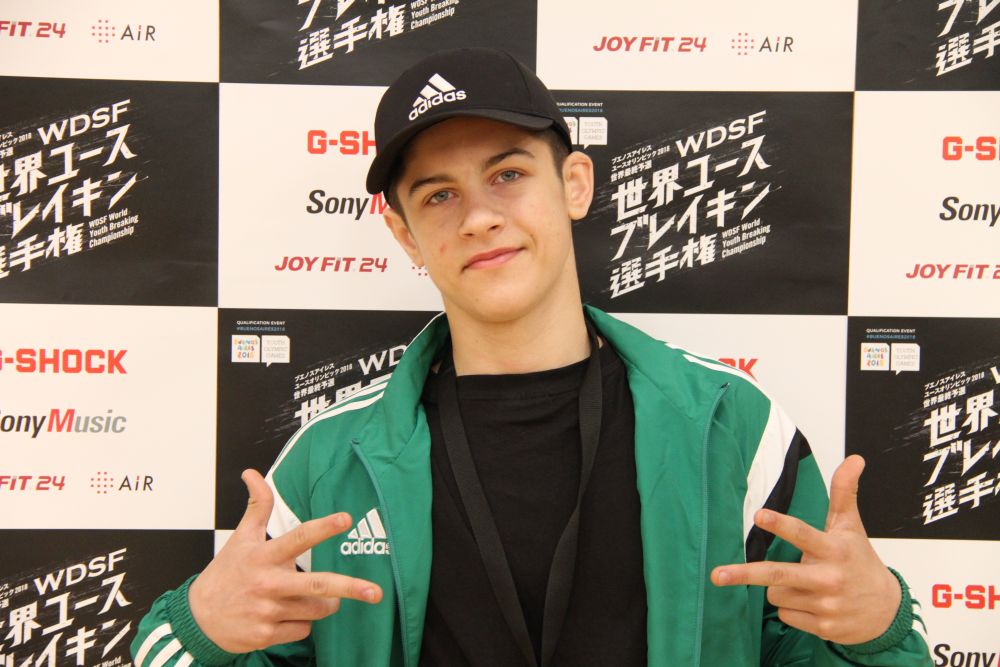 B-boy Axel from Gózd, Poland, burst onto the scene at the 2018 Outbreak Europe, where he reached the TOP32 out of a pool of 557 participants. When he started breaking at the age of 8 in 2010, Axel's first idols were Kleju, Roxrite and Neguin. He was later influenced by Stripes, Thesis, Victor, Fleau and all the Hustle Kidz b-boys.
The strengths of the 16-year-old lie in his litheness, his creativity and his musicality. He feels great gratitude not only to his coach, Marcin Wieczorek, aka b-boy Sajgon, from the Lumbago Crew, but also to his own Coolkids Flavour Crew.
Reflow (BEL)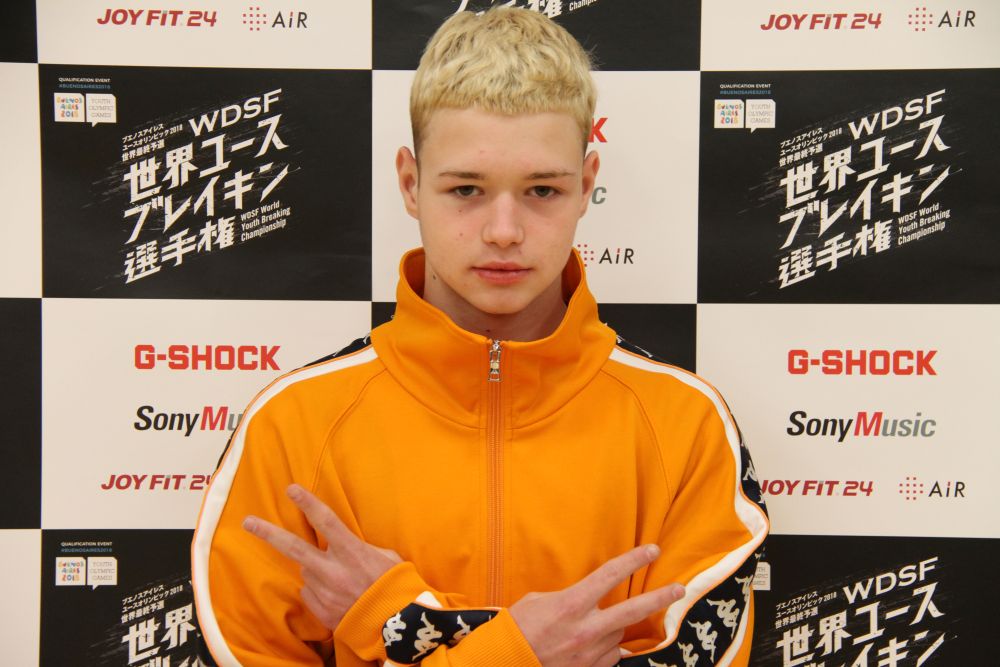 A member of the Mixed Souls Crew and Okami Clan, Reflow began dancing in 2011. He was inspired by the moves of Michael Jackson and says his love of travel motivates him to be the best breaker he can be. Reflow discovered his enthusiasm for dance at the age of 10, first dancing hip hop before later switching to breaking.
Dedicated, motivated and determined, when Reflow isn't breaking he can be found pursuing his other hobbies: photography, graphic design and drawing. Mike Tyson and Bruce Lee are his two greatest idols.
D-Matt (CAN)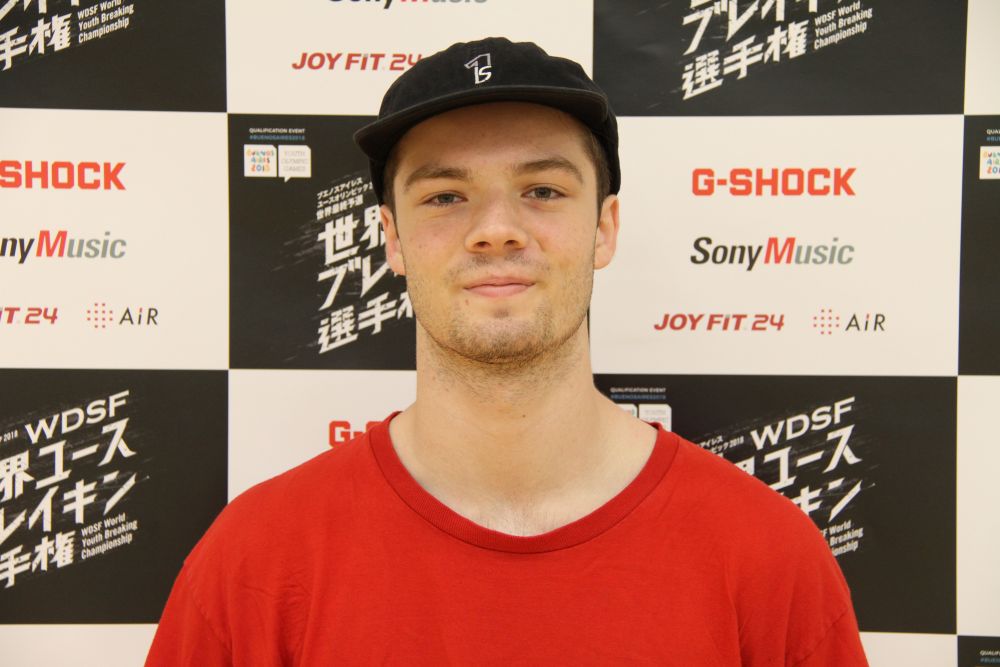 At the age of 11, D-Matt knew that he wanted to dance for the rest of his life. Today he is a member of the Stylz Corrupt Crew founded in Montreal in 2008. He owes his development in dance to his crew and his coach, Vincent Lachance, aka b-boy Intrikid, as well as to two other local crews Sweet Technique and Fresh Format.
At the YOG Continental Qualifier in Philadelphia, D-Matt took first place. At the WDSF World Youth Breaking Championships in Kawasaki, he finished 7th to qualify for the YOG in Buenos Aires.
KennyG (TPE)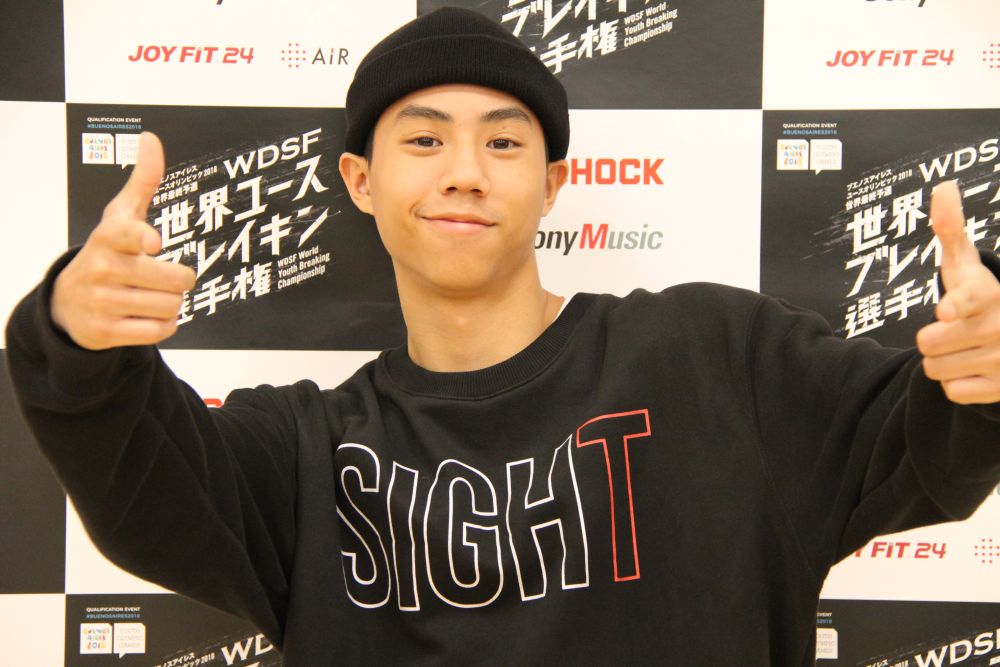 Born in Taoyuan in Chinese Taipei in 2000, KennyG started dancing at the age of 13 having been inspired by the movie Step Up 3. After five years of training and numerous national battles, he finished second in the Continental YOG Qualifiers in Taipei.
KennyG trains at the Top Coalition Studio and practises under the guidance of Lee Yi Fu, aka Lil Dragon. His idols are the Top Coalition Crew, Floorriorz, Jinjo and the Rivers crews.
Martin (FRA)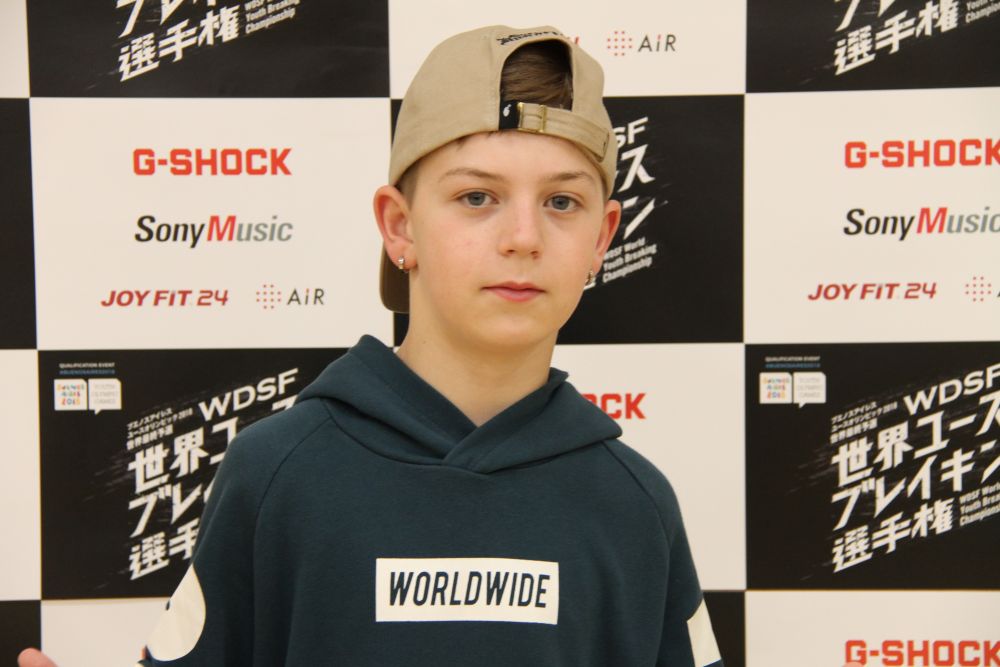 Martin, who celebrated his 16th birthday this September, was born in Calais, France, and started dancing at the age of 9. Together with his group Kla Crew ("Kla" is an abbreviation for the city of Calais) Martin took part in the Battle of the Year France in 2016 and 2018 and describes his experiences there as the best moments in his life.
A student of Sacha Vangrevelynghe, aka B-Boy Cash, Martin fought his way to second place at the YOG Continental Qualifier in Essen, Germany and finished ninth at the World Championship in Kawasaki.
B4 (VIE)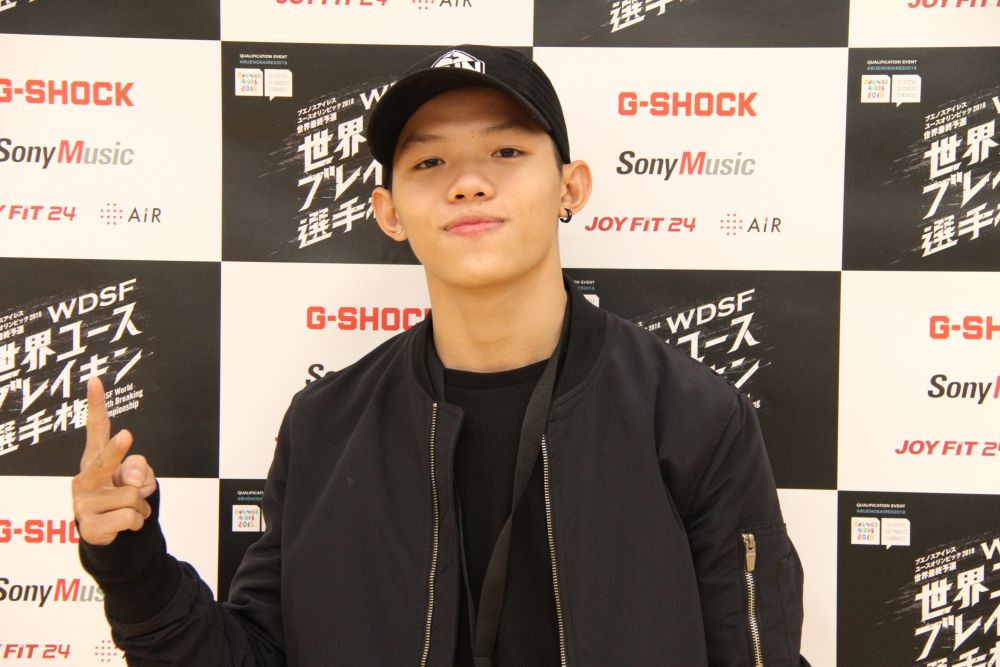 B-boy B4 belongs to the UDGVietnam crew. A versatile dancer, B4 is able to perform any dance style, from Broadway to jazz, contemporary to hip hop, and even ballet, although breaking is his main passion.
Looking to the future, B4 wants to take part in all the biggest dance competitions and one day become a dance teacher. "Dancing saved my life and those of my two little brothers," he says. "After my mom passed away, we only had dancing to have fun, and now it is the best thing in my life, it allows me to meet so many amazing people. And I'm really happy because of it. If I don't have dancing, I have nothing."
Broly (ARG)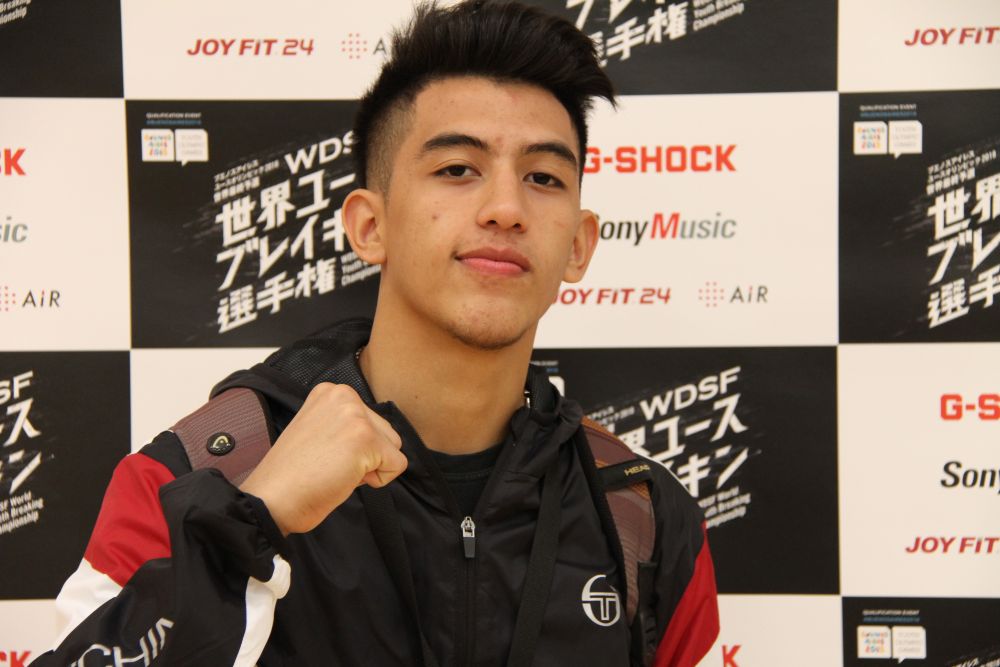 The 18-year-old Argentinian has been dancing almost all his life. His first acquaintance with breaking came at the age of 4 when his father gave lessons in a classroom next to their old house. Legión Masiva, Broly's crew, has exercised the most influence over Broly's development in dance.
At Buenos Aires, Broly sees a great opportunity to build his reputation on the international breaking scene. In addition to winning a medal in Buenos Aires, Broly one day would like to take part in the International Red Bull BC One.
Jordan (RSA)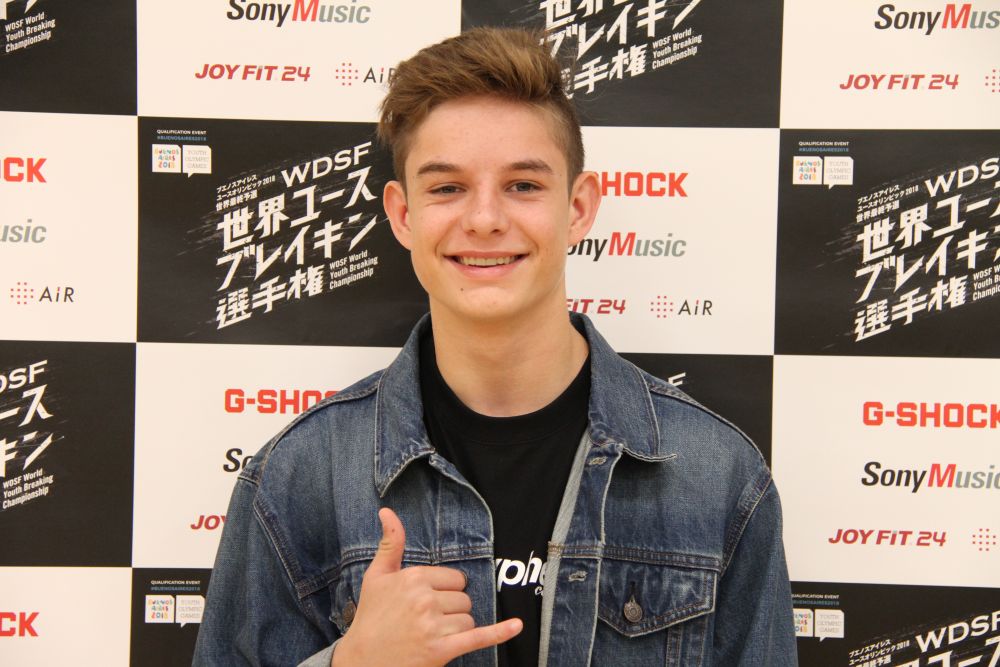 A member of the Dye-namic/ Kreative Beings crews, the Johannesburg native began dancing in 2013 and is motivated by a desire to grow the b-boy scene in South Africa. B-boy Jordan has made great strides in a short period thanks to his coach Rankatsana Bashimane, aka Bashi Jordan, and his two crews.
Jordan sites b-boy Cloud as his greatest inspiration and role model, both for his dancing and warm-hearted personality. Free days are a rarity for Jordan, whose focus is squarely on preparation for the YOG in Buenos Aires and his goal of showcasing his skills on the Olympic stage.